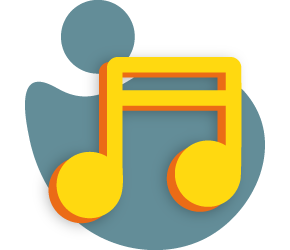 Music created for children!
We compose our music and create our activities in order to offer a unique learning experience filled with fun, movement, singing, and dancing. We also aim to provide children with the opportunity to recognize themselves in a diverse world.
What better way to build bridges than through music?
Dive into this universe that is also beneficial and enjoyable for you!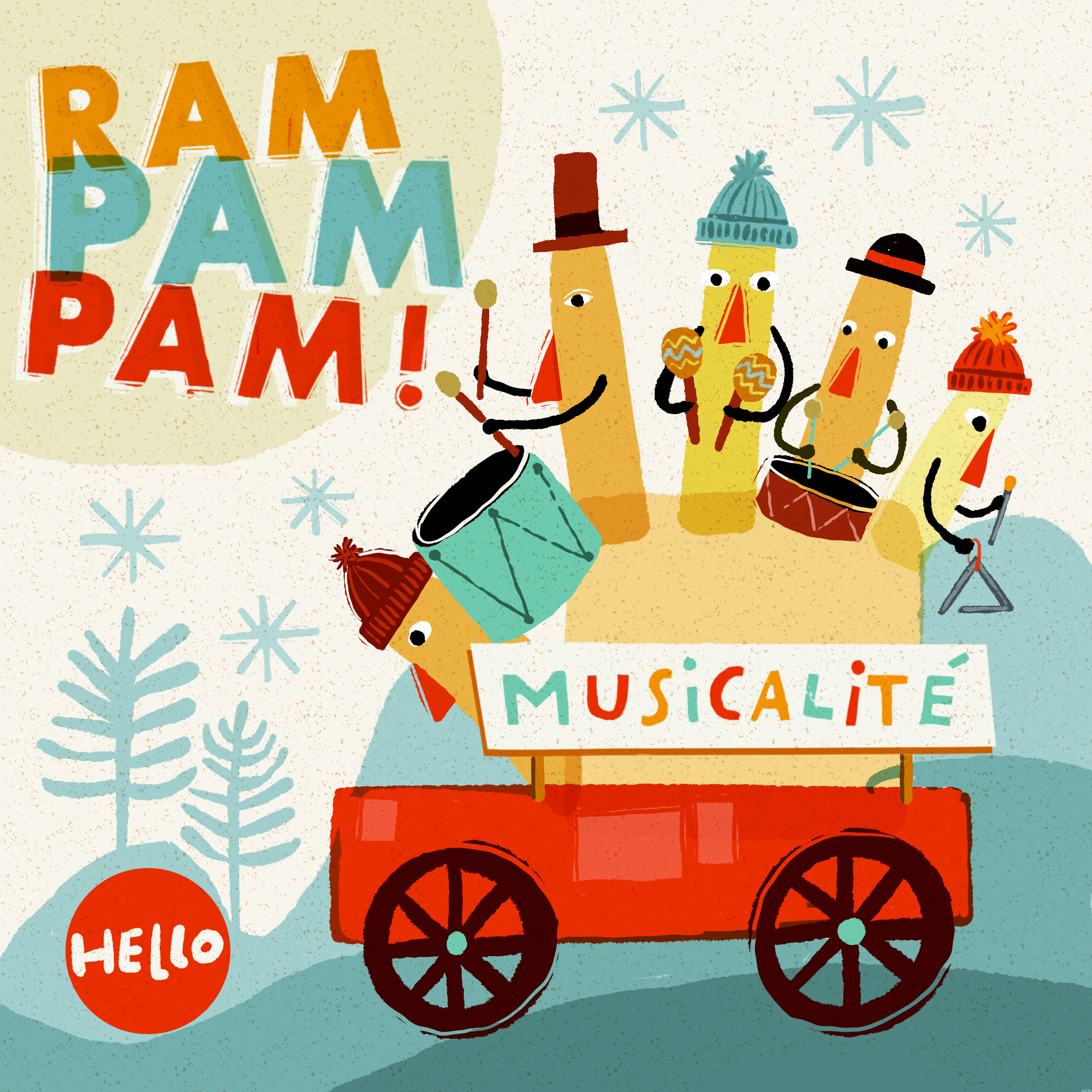 An album of 13 joy-inspiring songs! 
Our music is composed in keeping with modern trends (using electronic instruments and synthesizers) but comes alive thanks to the warmth of Christina Belice's voice and the sounds of acoustic instruments. 
RAM PAM PAM! Hello
Author & Composer: Jhon Henao
Singer : Christina Bélice
Art: Carolina Bernal
Published in January 2023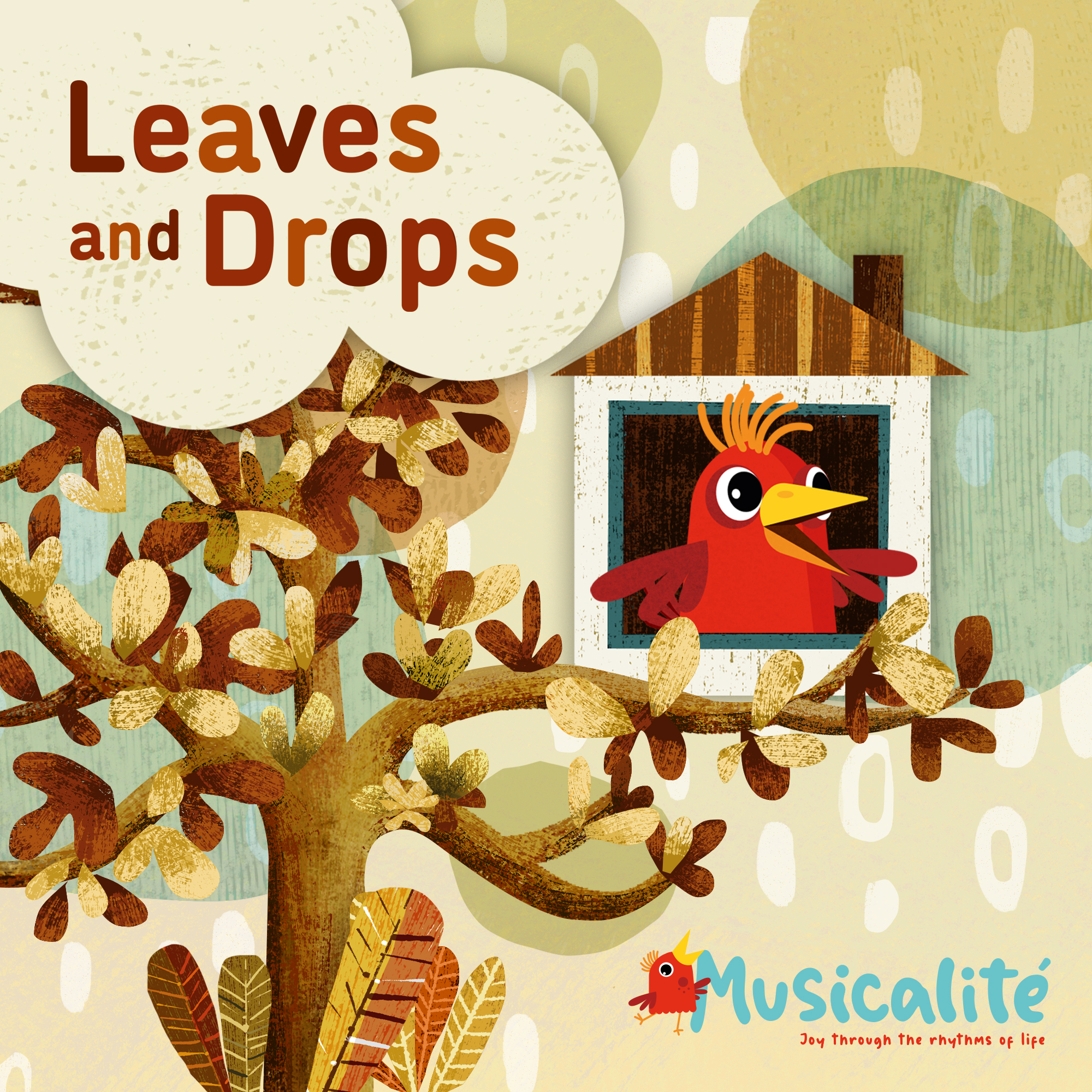 Included are 14 songs from our program available on the Toutoui platform. Participants enter a world of imagination and fun where they encounter elements of nature such as leaves and rain as well as fantastical characters like giants. The activities are performed to a variety of contemporary electroacoustic music selections.
LEAVES AND DROPS
Author & Composer: Jhon Henao
Singer : Christina Bélice
Basse: Jairo Gomez
Art: Carolina Bernal
Published in November 2021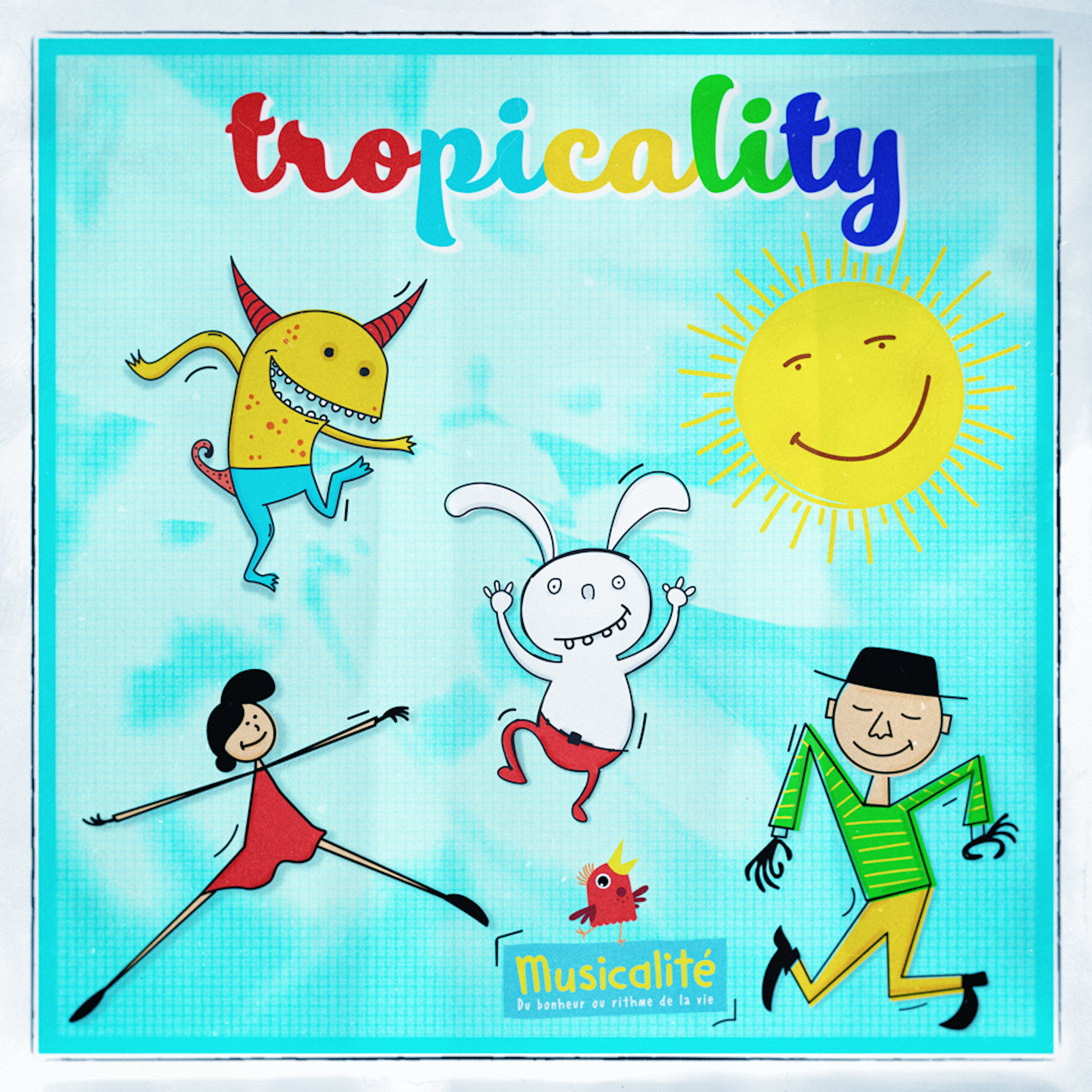 These 12 songs composed with a variety of rhythmic and cultural influences inspire us to dance and celebrate life! 
TROPICALITY
Author & Composer: Jhon Henao
Singer: Christina Bélice
Sings in Do Re Mi : Sara Luz Gagné
Young voices: Candela del Mar & Luciano Henao
Basse: Jairo Gomez
Art: Juan Camilo Palacio
Published in April 2021